Solving the issues
Providing solutions
ASSUME GOODWILL
Assume Goodwill is a group that helps non-profit organizations by brainstorming solutions to tough problems. The members in Assume Goodwill are invited to join based on a number of factors. Each member is a creative problem-solver from a wide range of businesses and organizations. They agree to meet for two hours one evening, sharing their insights and ideas. No one is paid.
We know that nonprofits primarily need resources, money and people, in order to do their good works. Much energy is spent on resource development - how to get the most out of a little. Make no mistake; they do great things, often with very little. It often comes down to resources vs. resourcefulness. Some times it's hard to see a solution to a problem when you are inside it. The best ideas often arrive from brainstorming sessions where creativity is encouraged. That is where Assume Goodwill comes in. We organize and facilitate a group brainstorming session including the various non-profit members and several entrepreneur-minded problem solvers. An issue or problem is addressed, and the idea development in search of a solution begins. It's as simple as that.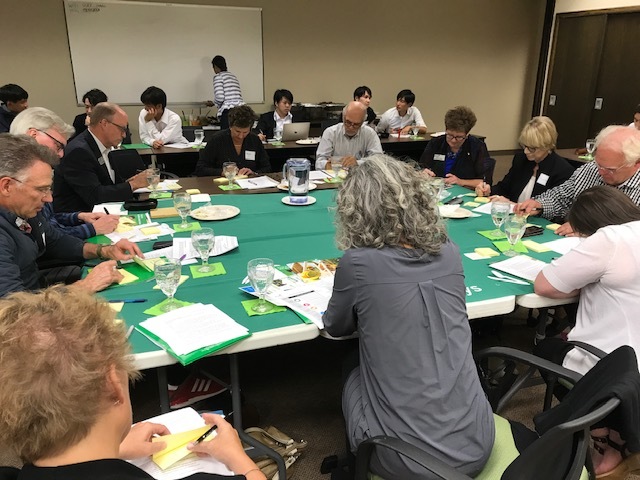 ALLAN CAPLAN
When his first daughter was diagnosed with Juvenile Diabetes, Allan Caplan couldn't find the support she needed, so he co-founded the Juvenile Diabetes Association. Now, nearly 40 years later, he is still solving problems in his own creative fashion as one of Minnesota's best criminal defense attorneys. "It's really what I do," he says today. "When people are being confronted with circumstances unlike they have ever experienced, they need a creative advocate," he says.
LOUISE HARRIS
Modern companies and their leaders face a common problem: transitioning people and the organization to a desired future. It's called "change management" and it combines business acumen with science and even art. For over a decade, Louise Harris has used her PhD in organizational effectiveness to help organizations navigate through these times. "Only after I had met her a few times, did I learn she had a doctorate in this exact area," said one CEO. "She's humble, wicked smart, with a slight artistic flair. Very unique and special."

JOHN STANOCH
John Stanoch, ex-lawyer, ex-Juvenile Court judge, ex-President of Qwest, listened intently when the Ronald McDonald House Charities asked him to help out and lead their turnaround efforts. "It was the perfect job for me," says John, now scheduled to retire in late 2015. "I have always cared deeply about the community."

SCHEDULE YOUR SESSION WITH US TODAY!